This past week the American Psychiatric Association's annual meeting took place. A literature review of 13 published articles was presented. These articles showed people with Internet Addiction Disorder (IAD), especially those addicted to internet gaming, show certain brain abnormalities.
Studies found an increased blood flow is actually seen in the areas of the brain involved in pleasure and reward centers. These findings support a 4-year study involving more than 80 experts in neurology and addiction medicine that was released by the American Society for Addictive Medicine (ASAM) in August 2012. The ASAM study defined addictions as a chronic neurological disorder involving many brain functions most notably an imbalance in the so-called "reward circuitry."
Sree Jadapalle, MD, a 2nd year psychiatry resident of Morehouse Medical School, presented the summary of literature review findings at an APA press conference in New York.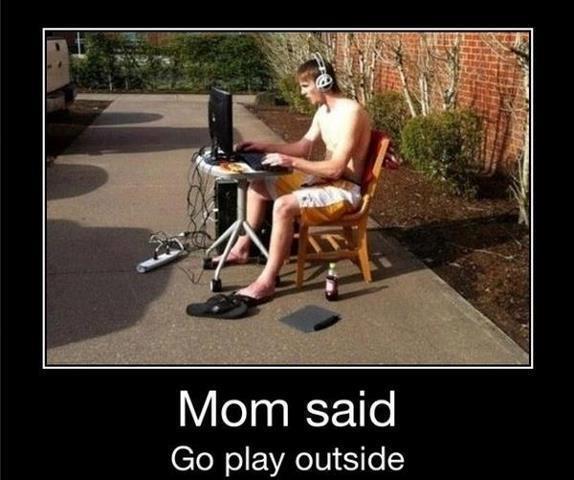 She reported the prevalence of Internet Addiction Disorder is present in about 26.3 percent of adolescents! Her report further concurred with my own clinical observations in treating adolescents on two continents for the past 20 years. While parents would bring me their children when they discovered illicit drug use, often, I was way more concerned for what was going on with technological devices in the child's bedroom with texting, sexting, social media, webcams, and video gaming on the internet. Her findings conclude Internet Addiction Disorder statistics are higher than illicit drug use.
These behaviors disturb the dopamine delivery systems. Basically, when involved in these behaviors, dopamine is delivered at rapid expense rates and the brain gets depleted that allow one to mood regulate appropriately. It would be like using all your water at the beginning of a hike in the desert without the ability to replenish supply appropriately.
IAD is not currently an established mental disorder but a variety of screening tools can, and should, be used for screening among adolescents with mental health problems given the increasing prevalence of suicidal behavior in this age group. Depending upon the degree and length of exposure to internet addiction, an adolescent child may demonstrate an indifference to consequences which can include psychological, social, and work difficulties.
The presented research shows a significant correlation between IAD and mental health problems, including depression, suicidal behavior, obsessive-compulsive disorder, eating disorders, attention deficit/hyperactivity disorder, as well as alcohol and illicit drug use disorders, said Dr. Jadapalle. Some studies show that IAD may increase suicide attempts in the presence of depression.
The therapists at Relationship Recovery Center have specific training in process and chemical addictions (ie. Internet, Sex, Shopping, Gambling, and Gaming). If you are seeing problematic signs or symptoms in your family members, we are here to help with cutting edge assessment and treatment.